About Us
My name is Kim and I moved to sunny Valencia with my husband Michael,  from the UK, over 10 years ago. 
I got my first mainecoon just before we left The UK, and once I was introduced to this fabulous breed, I was hooked.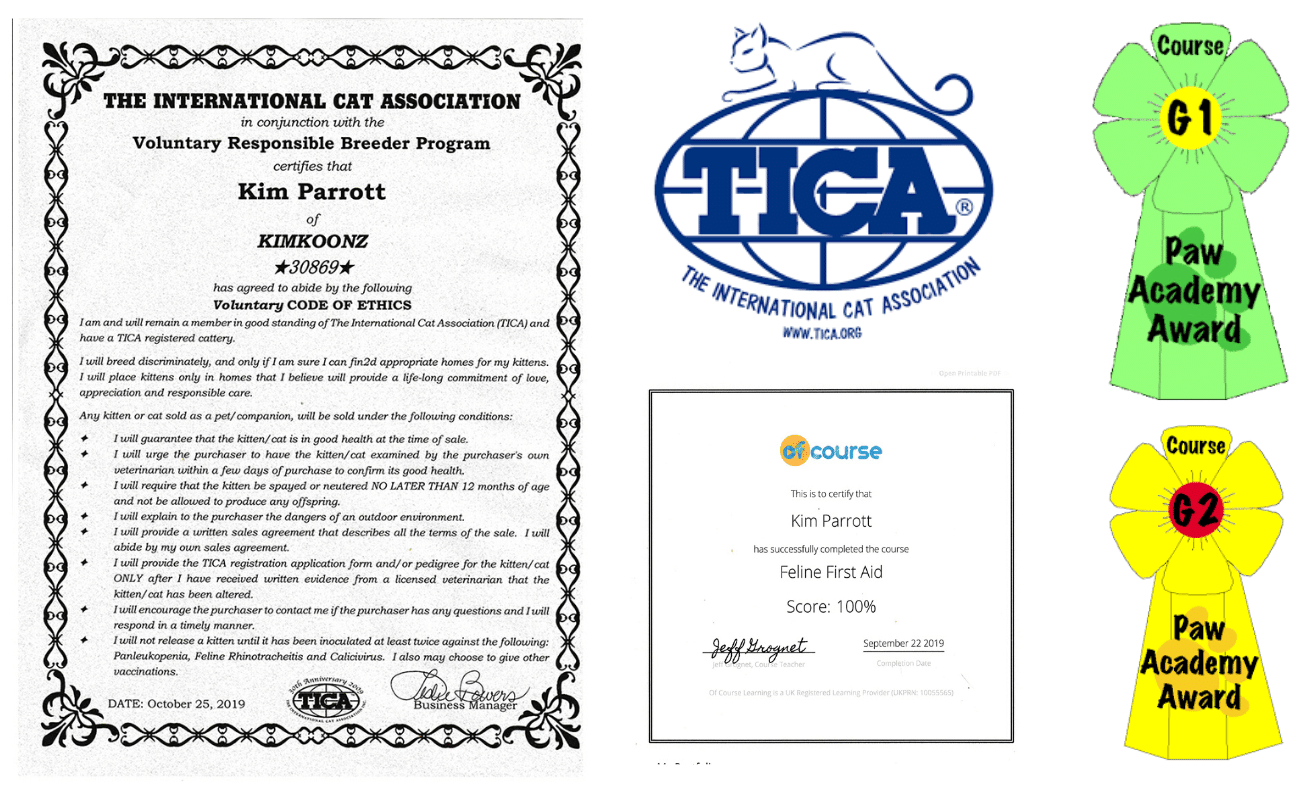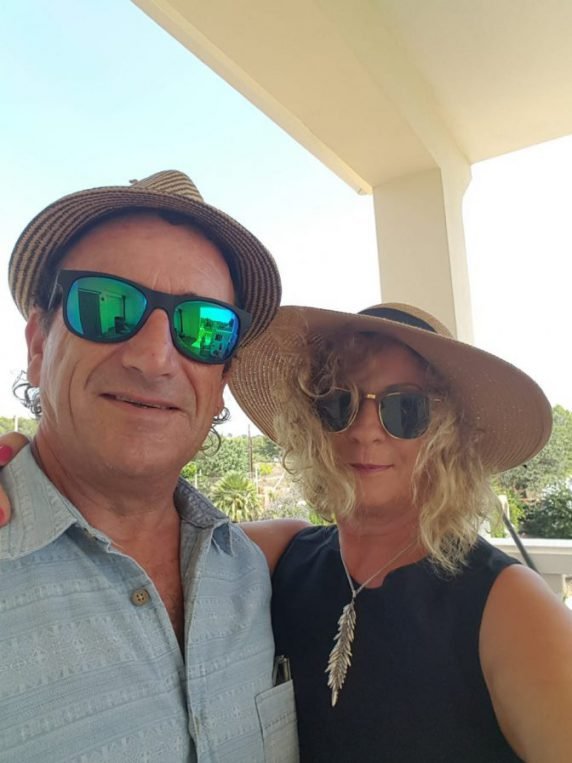 My first kitten from Kim arrived earlier this year. I was totally shocked at just how super affectionate she is. Although my other cats were friendly when they arrived, they were nothing like this beautiful girl. Having been so happy with the personality and look of my kitten, I bought another one and then another one
and every single one of them have the same confident, loving nature and dog like personality. Maine coons are not known to be lap cats, they would rather be beside you. However Kim's cats didn't get the memo. They are totally lap cats, gentle with their claws and are just pure love bugs. I wouldn't hesitate to recommend KimzKoonz to anyone. Next year I hope to get my 4th baby from her and I cannot wait.
I got my kittens from Kim a few days ago and I'm so in love! They were purring from the minute they met me. Definitely the most friendliest kittens I've ever met. Not to mention extremely healthy too, Kim really puts her heart and soul into breeding. She was so great thorough out the whole process with lots of photos & videos of them growing and providing me with lots of info. I'm so happy I decided to get kittens from her & as my first import she made it so easy. Hugs from Caspian & Riley ❤️❤️ Thank you so much
Please meet a future king "Bigs". Comes from Kimzkoonz in Spain, and was clearly well socialized and loved! He has an amazingly special personality. Sweet, with a serious purr motor!
Charm City Cat Cattery
My furbaby arrived last night. Kim was amazing throughout the entire process and is clearly a great breeder. Prior to connecting with Kim, I was unfortunately scammed by a different person pretending to be a breeder. I then became incredibly cautious so I had qualms about getting a kitten from outside of the USA. However, after speaking with her it was clear that she was a good person with good intentions and really loves her animals.
Jasmine
Dear Kim, thank you for entrusting this beautiful child to me, I am very happy with him and I love him very much! You brought him up perfectly🥰 1000 kisses😘😘😘
So we had our vet visit yesterday. The vet (and staff) said he was the most beautiful cat they've ever seen; the vet asked where he came from because his paperwork was amazing and clearly his breeder is exceptional; he's healthy and has a great personality. He also rides in the car like a champ and when I handed him to the vet tech he went happily and willingly. So now they're all in love with him as well…
My kitten arrived last night and was super socialized, cuddly and friendly even after a long day of travel which is a true testament to his personality and the loving home that he came from. I couldn't be happier. Would highly recommend! I would give her 10 stars if I could.
Jasmine
… He is settling in great. He jumps over the baby gate and explores the house when he feels like it. And then jumps back over when he's ready. The pups have adjusted to him as well and watch him jump over the gate and explore. 
I have just received one of Kim's kittens and he is absolutely beautiful. Wonderful colour and personality. Kim kept me up to date all the way and made it so easy. The kittens travelled from Spain and Kim made sure they were ready for their journey. Would definitely recommend Kim if you are looking for a Maine Coon.
Cheryl
"Highly recommend kimzkoonz, I was very worried with buying my first mainecoon outside of the u.k but it was the best choice I have done. I'm so in love with Maya (flute) she even more stunning In person! So glad I had found kim. Thank you"
Yasmin 
"Kim is one of the best breeders – she's easy to work with, is constantly updating me on any and all information in regards to our kitten, was extremely helpful with any questions we had and genuinely cared about the kitten as well. I could not be any happier with Moses (now Dakota) – she's a beautiful cat, with a lot of love to give. Thank you Kim for everything!"
Carolyn Christine 
We bought our cat Indi, a beautiful red and silver Maine Coon from Kim.  Indi is the most loving, friendly and beautifully laid back cat imaginable, he is always there to great us when we come home and will follow you everywhere around the house.  All that is a testament to the way that Kim raises her cats and the wonderful thing about buying from Kim is that she is always there to help, advise and offer support.  I would recommend anyone to buy from her, in fact we're thinking of doing so again!  Thanks Kim for our beautiful Indi!
Excellent breeder! Beautiful Maine coons! Very knowledgable. Organised all of my purchase and cats travel, all I was left to do was meet my magical furry friend. Thank you Kim.
Natalie Hinchliffe
Anyone thinking of getting from Kim just to let you know she is an excellent breeder. I am just about to get my 3rd cat from her, she is so caring, and cats are kept in good clean conditions and an excellent home setting.
Carol
I got my kittens from Kim a few days ago and I'm so in love! They were purring from the minute they met me. Definitely the most friendliest kittens I've ever met. Not to mention extremely healthy too, Kim really puts her heart and soul into breeding. She was so great thorough out the whole process with lots of photos & videos of them growing and providing me with lots of info. I'm so happy I decided to get kittens from her & as my first import she made it so easy. Hugs from Caspian & Riley ❤️❤️ Thank you so much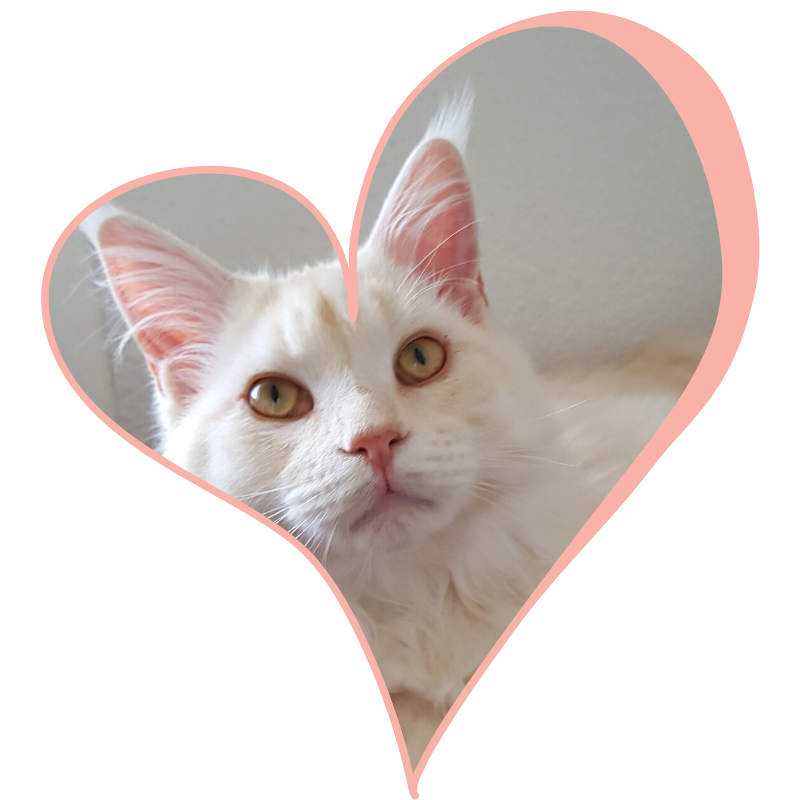 All about the gentle giants